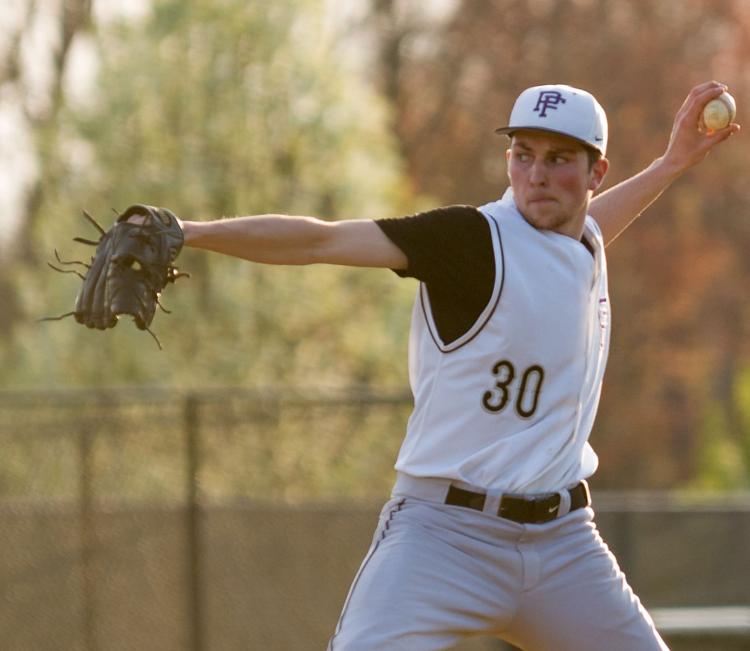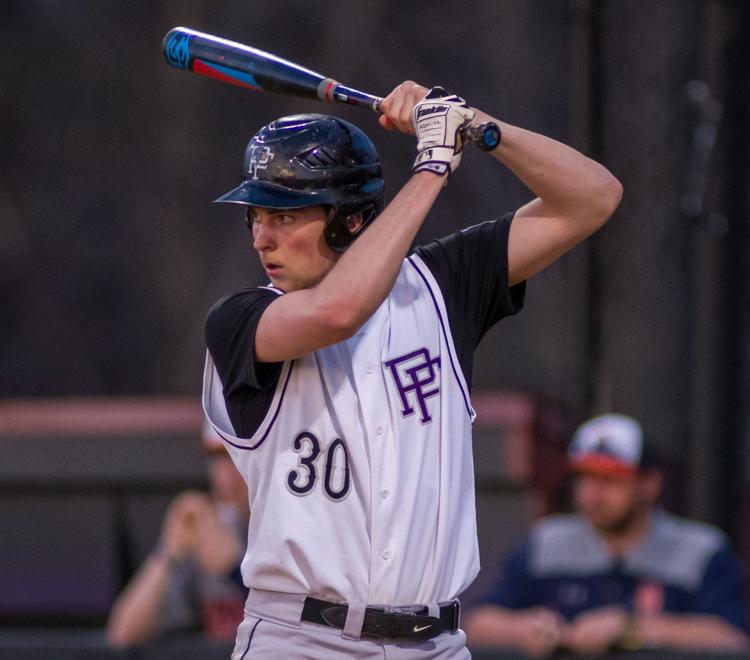 Nate Savino has always "played up." Ever since his Lower Loudoun Little League days, then with the Sterling Xplosion and Diamond Elite travel teams, and now as a junior at Potomac Falls High School, the left-handed pitcher and outfielder has a history of being one of the youngest players on the field.
It's a circumstance he's used to, and one he feels has made him a better baseball player. So he doesn't expect to be intimidated this summer when he's among the youngest of about 80 blue-chip high school players in the Prospect Development Pipeline League.
"This summer I'm going to be facing the best," said Savino of his spot on the prestigious showcase squad, a partnership of USA Baseball and Major League Baseball.
First Savino travels to Arizona in June to participate in the five-day Perfect Game National Showcase. Then the Sterling native heads to Florida, to play in the PDP League for several weeks in June and July.
Listed at 6-foot-3 and 195 pounds, Savino has the thick legs of a power pitcher. His fastball is consistently clocked in the low 90s, though he reportedly hit 95 miles per hour and faster in an 18-strikeout performance to open the Panthers' season March 15.
He relies on a hard-breaking slider as a put-away pitch, and mixes in a changeup.
"After every game, my pitching coach, my catcher and my dad and me analyze my performance," Savino said. "It's about having a smooth motion and finishing everything straight toward the plate."
His repertoire and mechanics, combined with a big frame, make him the target of scouts' radar guns every time he toes the rubber. He is likely to receive feelers from the professional ranks and could be drafted by an MLB organization in June of 2020, but Savino has been committed to the University of Virginia since November of his sophomore year.
"I toured the campus and fell in love with it. I committed that day," said Savino of the Charlottesville school. "I definitely want to go to college. I think it's for the best. It lets me mature more and also get my education."
Being left-handed and coordinated, Savino has been a pitcher since he could throw. His scholarship offer is as a pitcher, and he studies pitching and hones his motion with an outside pitching coach. But Savino considers himself a total ballplayer.
"I think I'm a ballplayer. Through my whole career I've been able to hit," said Savino, who hits in the middle of the Panthers' lineup.
Joe Terango has held the job of Potomac Falls head baseball coach since the school opened in 1997.
"Nate Savino is one of the hardest working players we've ever had in our program," Terango pronounced. "He's 24/7 baseball. He's an outstanding student and an outstanding individual. When you put the work in that he does, you're going to get the results."
Savino engages in a daily regimen involving conditioning, weight training, sprinting, hitting and throwing.
"He is working on something related to the sport every day. He excels in every facet. You have to appreciate that as a coach," Terango said. "He's just a ballplayer, all the way around."
The coach noted that Savino has gone from a mediocre runner to one of the team's fastest - something Savino pointed out too.
"Just recently, I don't know, I got fast," Savino said, sounding almost embarrassed about it. "Last year I wasn't, and this year I might be the fastest guy on the team."
Terango said relaxation and focus will be the keys to Savino maximizing his remaining time in high school ball.
"We just want him to relax and play baseball. He's had a lot of pressure on him from the outside, and we're trying to keep it off of him and focus on what we're doing here as a team."
Asked about his goals for his junior and senior seasons, Savino said he wanted to be a reliable teammate.
"I want to be that person my team can rely on, that they can win with," he said. "I want to give my team a great chance to win the game."
Nate Savino
Hometown: Sterling
School: Potomac Falls
Class: Junior
Sport: Baseball
Positions: Left-handed pitcher, outfielder
Pitching repertoire: Two-seam fastball, four-seam fastball, slider, changeup
College commitment: University of Virginia
Next baseball experiences: Perfect Game National Showcase; MLB Prospect Development Pipeline League