It's known simply as "The Wall" and although its original purpose was merely structural support, it has proven — quite literally — to stand for much more.
"We have a saying in the coaching world, and this comes from Alabama, which is 'Tradition never graduates,'" said Kevin Bednoski, head coach of the Riverside Rams varsity softball team. "When you can continue a culture and grow a culture — whether that's a culture of winning, whether that's a culture of teamwork or positivity and all different ways that you could create the culture at a particular institution — that never graduates."
The culture of Lansdowne, a suburban neighborhood nestled in the rolling hills of Loudoun County, certainly grew in the fall of 2015 when Riverside High School, home of the Rams, opened its doors for its inaugural school year. With the new school arrived a new element of liveliness, community and tradition that the neighborhood would now seem incomplete without.
Riverside's signature retaining wall rests against a 50-foot grassy hill, which sits centrally between the Rams softball and baseball fields. Every March, the sharp crack of a bat and the satisfying pop of a ball meeting a glove ricochets off each stone of "The Wall" and echoes out of the valley, sending the surefire sounds of spring into the air as the season's first practices commence on the fields below.
"We believe we've got the number one facility in all of northern Virginia — not just in Loudoun County — and we take a lot of great pride in maintaining it, preparing it and caring for it," Bednoski said. "Having that sense of pride and ownership is also what comes along with being part of a competitive high school team and a program."
In just five years, both the softball and baseball programs have established traditions of excellence and attracted loyal fanbases. Both fields feature rows of metal bleachers with more than enough seating for fans to watch a ballgame, but everyone knows the best seat in the house is atop the hill.
Families, friends, students, teachers and pets gather two or three nights a week, every week from late March through mid-June, at what becomes the unofficial heart of the neighborhood for the season. Many people bring lawn chairs or picnic blankets and spread out across the grassy knoll. Some people park along the road and watch from their cars. Others walk with their dogs along the paved walkway.
Regardless of the option they choose, fans are guaranteed an unobstructed view of the action. The perfectly landscaped design makes sure no one misses a pitch.
Only this year, there are no pitches to miss.
Lansdowne is quieter this spring. All of America is quieter as people continue to heed the calls to stay home and avoid physical gatherings to slow the spread of COVID-19. In what seemed like one swift motion in mid-March, the best laid plans for the spring of 2020 evaporated. Included in those plans was a promising season for the Riverside Rams varsity softball team.
"I think everybody was gelling and feeling sort of the good vibes of it all, and we had a mission," Bednoski said. "We had a mission that was pretty clearly set by all the players."
The Rams' 2020 roster included seven seniors, six of whom were four-year varsity players, and the season was shaping up to be an unforgettable one if the team could manage to pull off the ultimate goal. Riverside was set to host the 2020 Virginia High School League Class 5 Spring Jubilee, the state tournament for most spring sports. As if the honor of showing off Riverside's prized athletic facilities to visitors from all over Virginia wasn't a strong enough incentive in itself, this scenario presented the opportunity for a picture-perfect ending to the seniors' high school softball careers.
"I told these seniors it would be a fantastic moment because graduation was set to be on a Thursday this year, the semifinals were on Friday and the finals were on Saturday," Bednoski said. "How cool would it have been to graduate on that turf behind me (referring to the football field that lies beyond the softball field) and then the next day come and play, after you've already graduated? Then, if we were fortunate enough to win it on that Saturday? That's truly a mic-drop moment for these kids and it would have been fantastic for them to walk out of this campus a graduate and a champion for the very last time."
The stage was set for the seniors to bid farewell to Riverside in epic fashion, but the sequence of events that played out instead was far from the storybook ending the team had hoped for. None of the seniors anticipated that a routine Tuesday night practice in March would mark the last time they stepped onto the field as Riverside student-athletes.
"It just ended so abruptly," said Courtney Kuzbel, senior second baseman for the Rams. "The last day of practice we were all fighting about pre-game meals, and it just doesn't even matter anymore. I bought all this equipment that I never even got to use. I wish we all knew that day that it was going to be the last, so there was some form of closure."
Closure for high school seniors is that intangible but highly anticipated parting gift that's expected to arrive in the form of well-deserved milestones such as a senior year softball season, prom and graduation. After all, life's little moments are supposed to lead up to big, exciting moments worthy of grand celebrations, right?
Well, as the constant turn of events in 2020 so far has painstakingly demonstrated, life doesn't always go the way it's "supposed to."
"Sometimes there's just things we don't have control of. It's OK to be upset about what happened, but — just like a bad game — you don't want to dwell on it forever and you don't want to let it affect your life for a really long time," said Gracie DeBergh, former co-captain and member of the first graduating class of Riverside softball players in 2018. "To know that there is a bigger plan, even though it's scary in the moment, is very comforting."
While there's nothing that can bring back those final, closing moments for the class of 2020, there's also comfort in knowing that nothing can take away their accomplishments and their impact on Riverside. This group truly exemplified the term "student-athletes," winning the Dulles District title in 2019 and making a respectable run toward the state championship, all while maintaining a team GPA above 4.0. Their excellence in the classroom, their involvement in student organizations and honor societies, their dedication and leadership on the field, the friendships they built and all the small moments like laughter-filled bus rides and practices are what define this class and the tradition that will succeed it.
"That first class [of 2018] was a foundation builder that set what it was like to be part of and to build this program, literally, from nothing," Bednoski said. "This particular class [of 2020] was a transformer. They helped elevate the program to, really, some new heights ... and I think the legacy they're going to leave is one that's set a new bar for what it means to be part of the Riverside softball program."
Since the program's first "foundation builders" graduated, the next generation of players helped the program evolve into one that lives up to the prestige implied by "The Wall."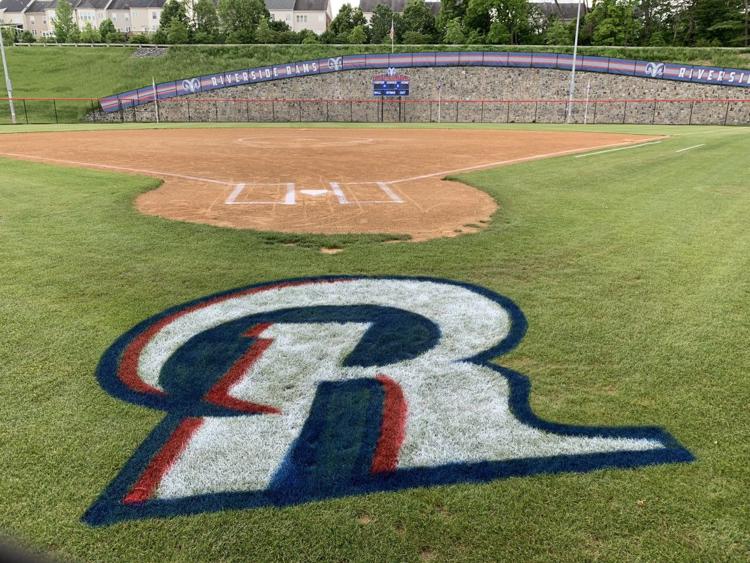 "When you walk onto the Riverside field and see 'The Wall,' it's intimidating because you know that team is for real," DeBergh said. "Even though our team didn't necessarily start off representing that, the program has grown into something where they play at a level that really represents that."
The 2020 class played a crucial role in transforming the culture of Riverside softball and although the sting of the shortened season may still be on the forefront of their minds, their influence set in long before their senior year was cut short. There's a reason the hill was always packed with fans of all ages, including young children watching from the other side of the fence, chasing foul balls along the hill and dreaming of playing on that field someday.
"Look forward to everything you have coming. High school softball is wonderful but there are so many amazing things that are in the future for the seniors too, like college softball and all these friendships they're going to make in college," DeBergh said. "All that stuff is so fun and high school softball is just building a foundation for that to happen."
"The Wall," which serves as the physical foundation for the field complex, now mirrors the cultural foundation of character and excellence that has become synonymous with the Riverside softball program and prepared the seven class of 2020 seniors to confidently build their own next chapters.
So, for the 2020 season, "The Wall" continues to stand tall and proud. It may not throw the echoes of a bat hitting a ball or the roars of the cheering crowd into the air. It may not be alive with the energy of 14 energetic and charismatic young women on the field below and the bustle of fans watching from every direction. It may not host a state tournament. It may not look out over the football stadium to watch its seven seniors cross the stage in their caps and gowns. But, nevertheless, it stands.
It stands tall and proud for all those who have put on the royal blue, red and silver Riverside jersey and stepped onto the diamond, and for all who will do so in the future — including the class of 2020 seniors.
"I don't know when it will be and I don't know how it will be. I don't care if it's a Wiffle ball game in my backyard," Bednoski said. "We will put this uniform on one more time and we will celebrate with each other the accomplishments that this group of wonderful people has achieved over the past three-plus years and being a part of the Riverside family."
__________
Ali Monahan, a 2018 graduate of Riverside High School, is a student at Virginia Tech. She was a co-captain on the Rams' varsity softball team.