The Stone Bridge Bulldogs delivered another dominant performance on their way to winning a fourth consecutive regional football championship Nov. 26 in Ashburn.
Top seed Stone Bridge scored in each quarter to methodically pull away from No. 3 seed Mountain View for a 37-0 victory in the Region 5D championship game. The Bulldogs outscored their three regional opponents by a combined total of 145-23.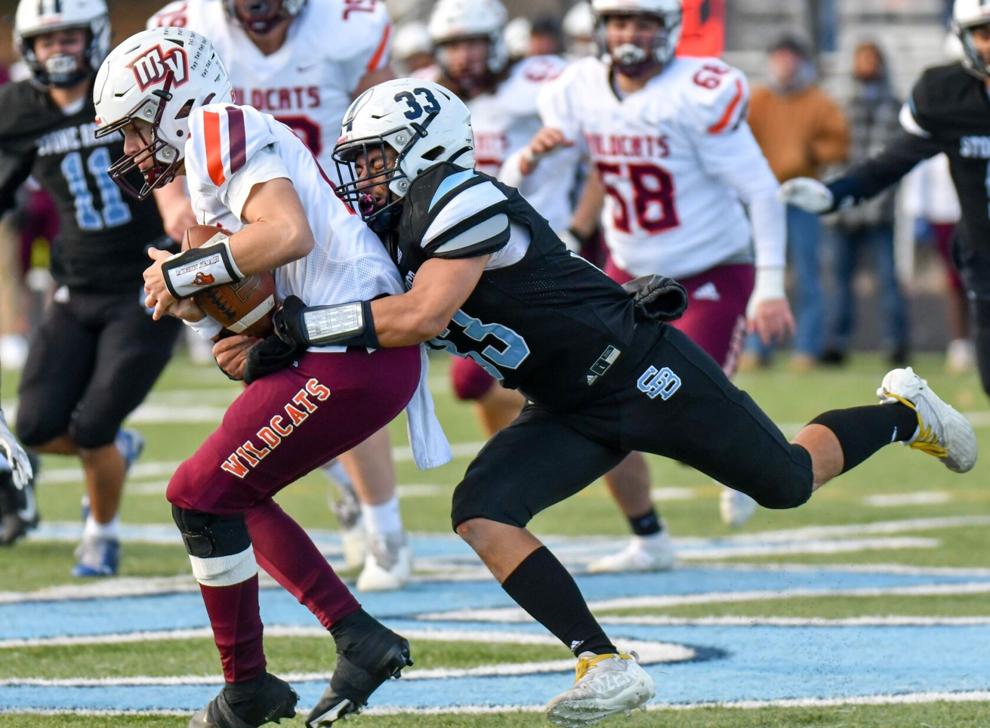 Stone Bridge (13-0) will host Highland Springs (10-3) in the Virginia Class 5 state semifinals, scheduled for Dec. 4. Highland Springs defeated Hermitage 52-13 in the Region 5C final.
The Bulldogs used a balanced offense and a stingy defense to fuel their win over Mountain View. Senior quarterback Jacob Thomas tossed three touchdown passes for Stone Bridge.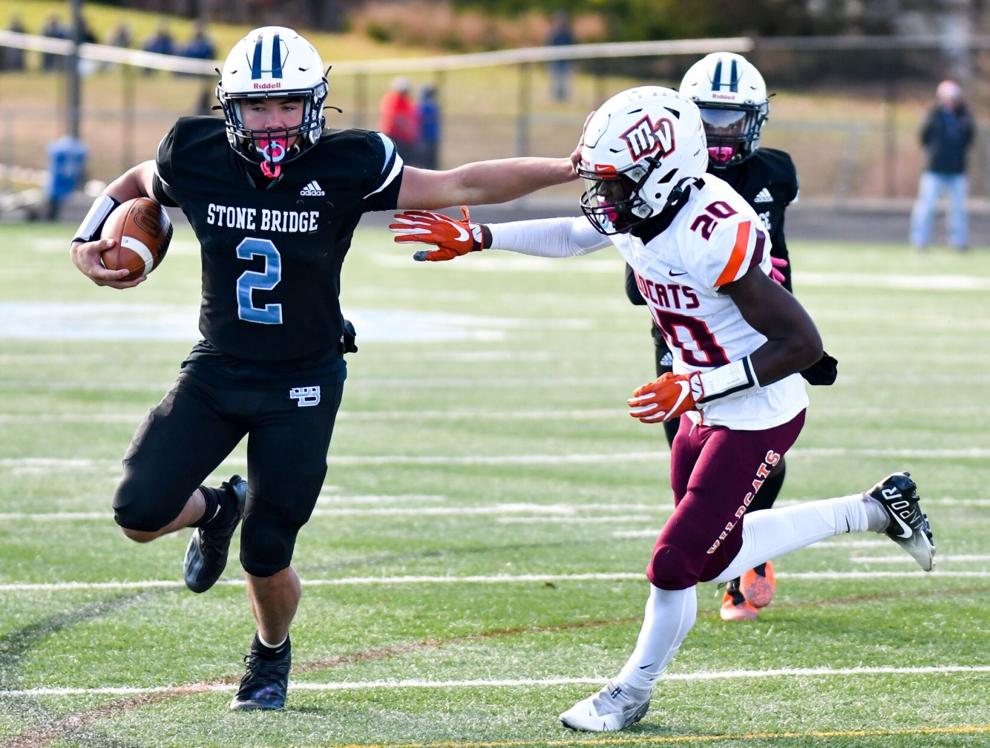 Senior Eli Mason rushed for a pair of scores, while junior Zeke Wimbush caught a touchdown pass in the second quarter and senior Colin Hart hauled in two touchdown passes in the second half.
Stone Bridge extended its winning streak to 22 games, with 20 of those 22 wins by a margin of 20-plus points. The Bulldogs will face a stern test against a familiar opponent in the state semifinals.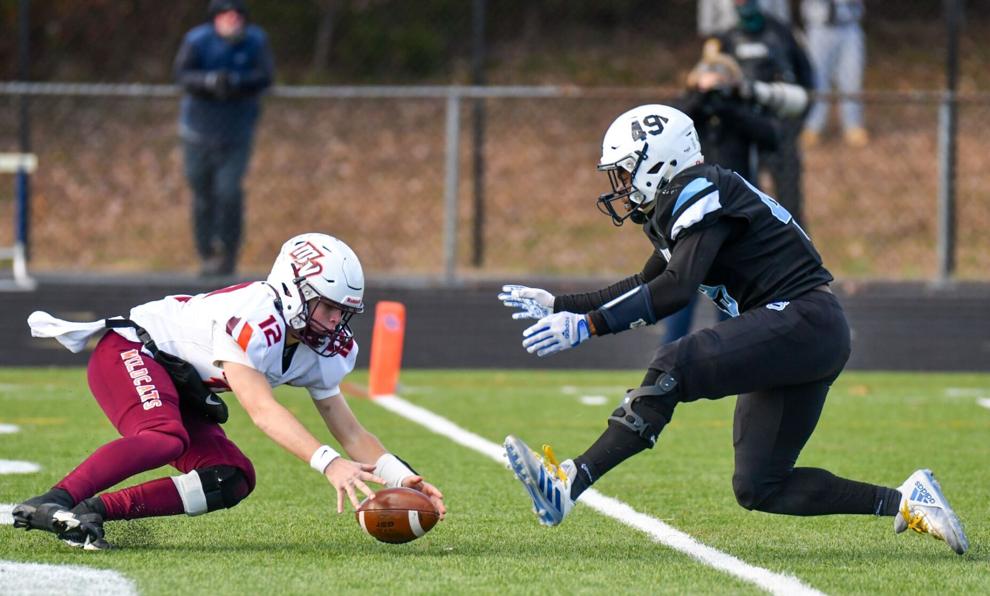 Stone Bridge and Highland Springs have met four times in the state playoffs since 2015. The two teams have combined to win five of the last six Class 5 state championships.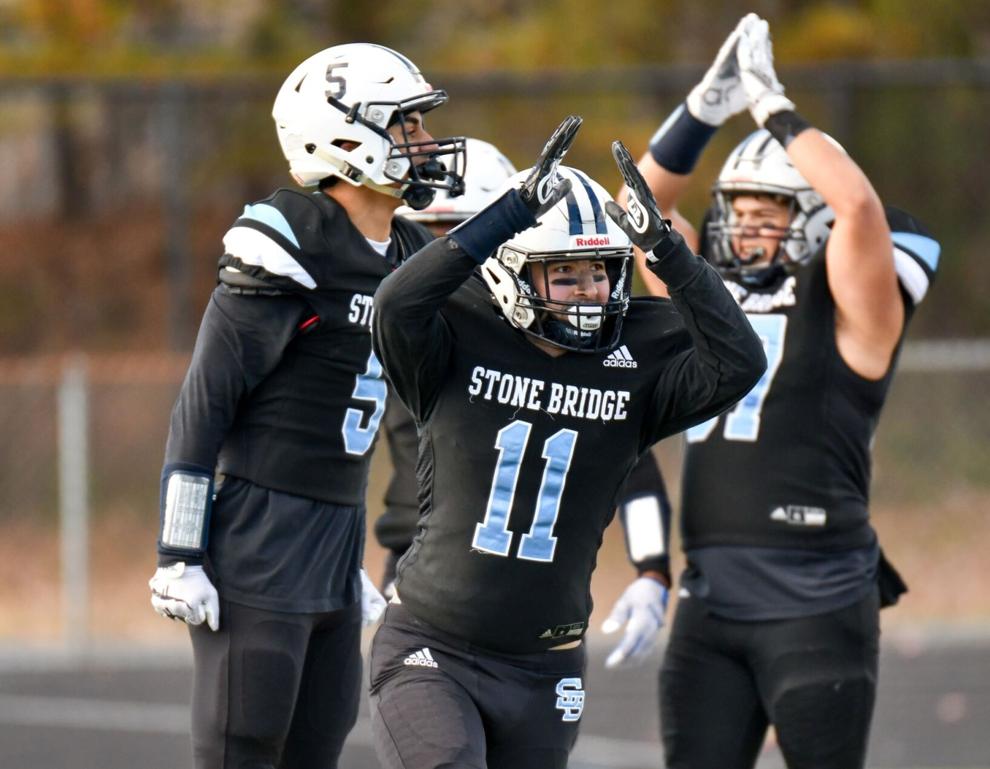 Highland Springs defeated Stone Bridge in the 2015, 2016 and 2018 finals during its run of four consecutive state titles. The Bulldogs earned some revenge in the 2020 state final (played in the spring of 2021 due to COVID) -- winning 13-10 in overtime.
More photos by Bill Bride