After winning 12 of their first 13 games this season by 20 or more points, the Stone Bridge Bulldogs came up clutch in their 28-26 victory over Highland Springs in the Virginia Class 5 football semifinals Dec. 4 in Ashburn.
Stone Bridge denied Highland Spring's potential game-tying two-point conversion attempt before producing a pair of fourth-down conversions on its ensuing drive to run the final four-plus minutes off the game clock.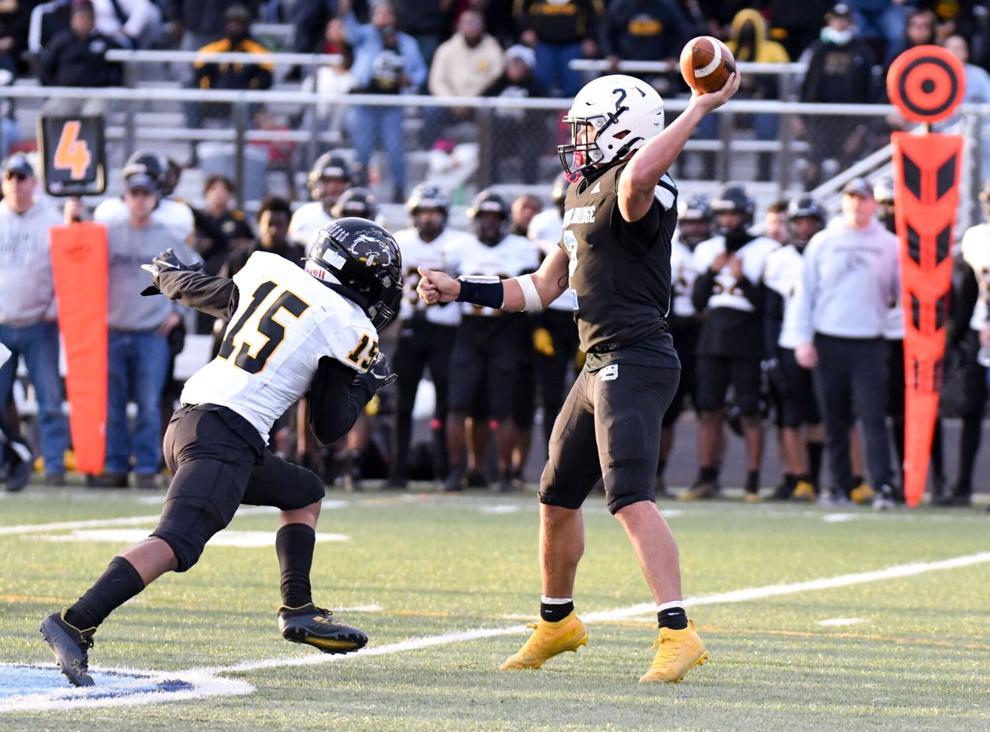 In a rematch of last year's state final -- a 13-10 Stone Bridge win in overtime -- the Bulldogs (14-0) scored a touchdown in each quarter and never trailed to earn their second straight win in the series.
Highland Springs beat Stone Bridge in the 2015, 2016 and 2018 state finals during its run of four consecutive state titles.
Stone Bridge senior Eli Mason rushed for 146 yards and two touchdowns, while junior Kyle Carpe recorded three sacks. Senior Jacob Thomas connected with junior Colton Hinton and senior Colin Hart on touchdown completions.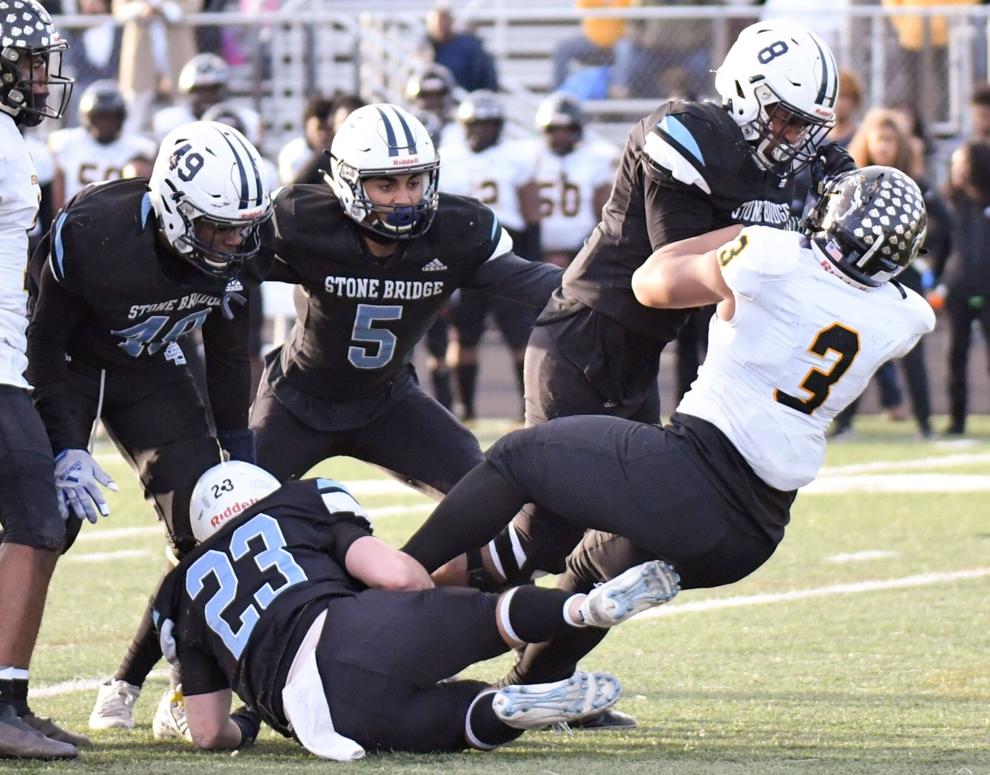 The Bulldogs advance to the Class 5 state final for the sixth time in the last seven seasons. Stone Bridge will play Maury for the state crown Dec. 11 at Old Dominion University in Norfolk.
Maury, a 35-7 winner over Green Run in the Class 5 semifinals, defeated Stone Bridge 28-21 in the 2019 state final. The Bulldogs will aim to avenge that loss and win their second consecutive state title.
The Class 5 state final is scheduled to kick off at 4:30 p.m.
More photos by Bill Bride