With a bevy of options at the net and a defense wins championships mindset, the Stone Bridge Bulldogs swept all three of their opponents in the Virginia Class 5 volleyball tournament on their way to a second state championship in program history.
Stone Bridge put the finishing touch on its special season with a 25-21, 25-23, 25-21 victory over Frank Cox in the Class 5 state final Nov. 19 at the Siegel Center in Richmond.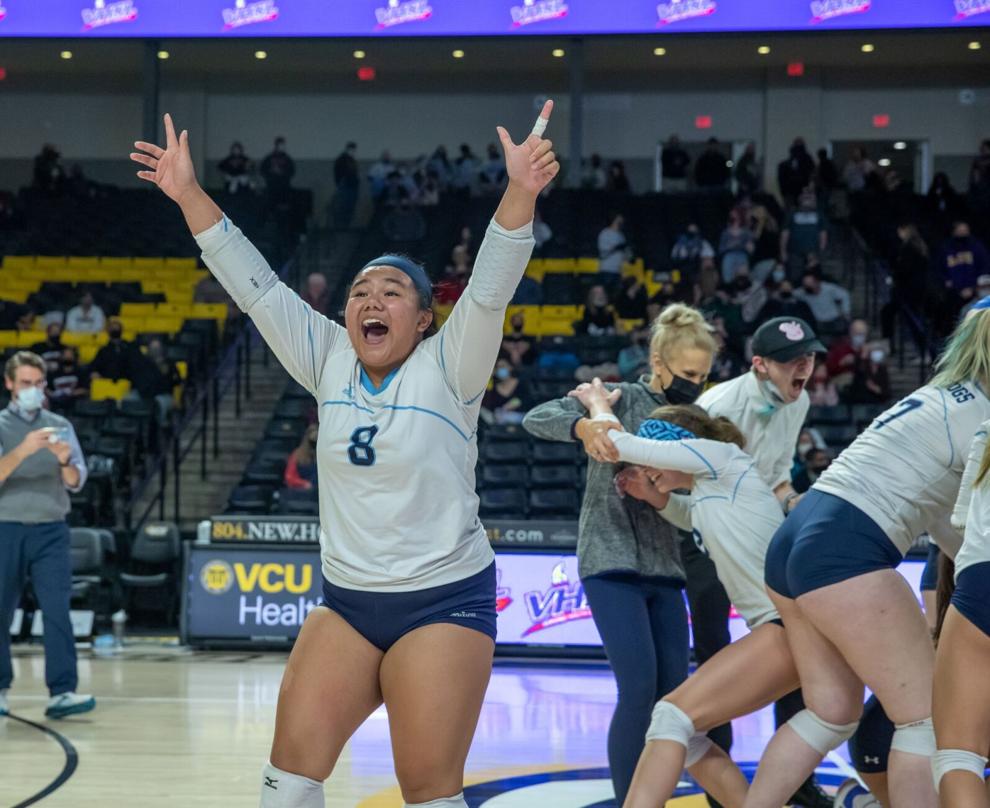 "They are quite special," Stone Bridge head coach Jill Raschiatore said of her players. "They are all doing different things to contribute and they believe in each other. It's just been so fun to watch them grow and develop. We've improved so much since August, it's amazing."
"I think what really got us to this point is not just individual growth but collectively that team growth," continued Raschiatore, who guided Stone Bridge to its first state title in 2015. "I've seen individual growth but at the same time, I also saw cohesiveness, a lot of trust as a unit and faith in each other."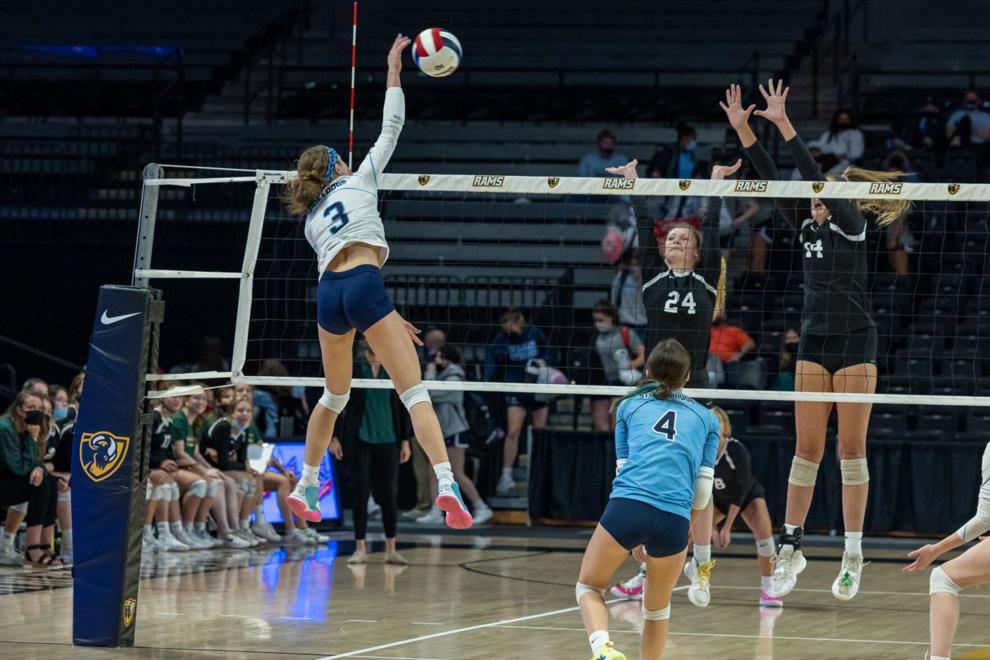 After winning the first two sets against Frank Cox, Stone Bridge (25-5) faced an 8-5 deficit in the third set. The Bulldogs pulled even on an emphatic strike by junior Allison Gardner and slowly pulled away for a 25-21 win to close out the match.
Junior setter/defensive specialist Trisha Guevara explained after the match that a team-first mentality propelled the Bulldogs throughout the season.
"It's not about one player, it's having faith and trusting every single teammate on the court," said Guevara, who slid into a table on the side of the court multiple times while diving for the ball.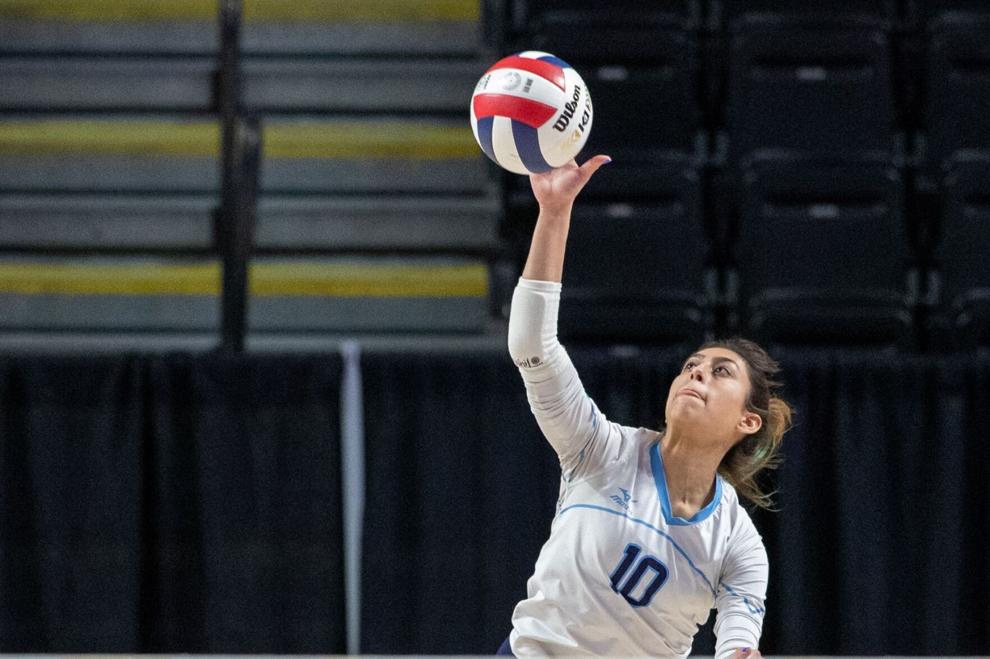 Guevara said "I just gave it my all and went for every ball" since this was a state final, while Raschiatore noted that Guevara plays that way in every match, even in practice.
With a roster that includes just two seniors -- Sophia Denayer and Annabelle Xie -- Stone Bridge figures to be a force again next season. For now, the Bulldogs are going to relish their magical run to a 2021 state crown.
"This is the most humble group I've ever coached," Raschiatore said. "There is no one that thinks they are entitled to anything or thinks they are better than anyone. It's just everyone spreading the wealth. They are super fun to work with because they get along so well and they are such good people. It's been a pleasure to work with them."
More photos by Jeff Scudder