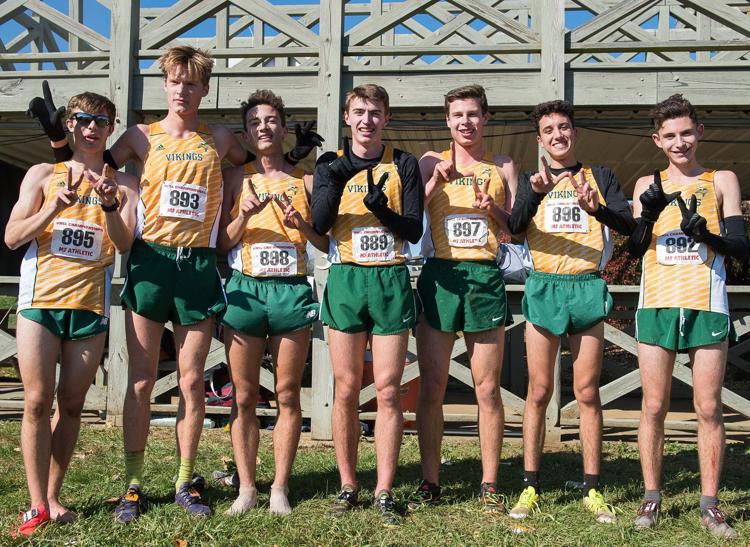 A Purcellville team of boys' runners representing Loudoun Valley High School repeated as national champions at the Nike Cross Nationals Saturday afternoon at Glendoveer Golf Course in Oregon.
Purcellville finished 37 points ahead of runner-up Temecula for the boys' title. Purcellville was led by Carlos Schultz (15:32), Sam Affolder (15:33), Jacob Hunter (15:38), Kellen Hasle (15:46), Connor Wells (15:51), Jacob Windle (16:38) and Mateo Barreto (17:12).
In state semifinal football action Saturday, Woodgrove won an overtime thriller 26-23 against Blacksburg to earn its first trip to the state final. Stone Bridge advanced to the final for the third time in the last four years, defeating North Stafford 49-26.
Woodgrove (10-2) will play Lake Taylor (13-1) in the VHSL Class 4 state championship game Dec. 8 at Liberty University.
Stone Bridge (12-2) will face undefeated Highland Springs (14-0) in the Class 5 state title game Dec. 8 at Hampton University.