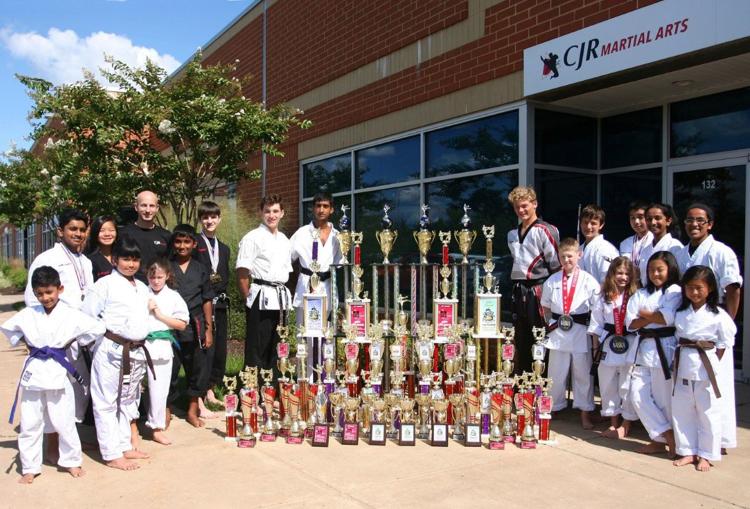 Team CJR Martial Arts in Ashburn competed in a pair of North American Sport Karate Association 6A World Rated tournaments this year: the Amerikick Internationals, May 17-18 in Atlantic City, New Jersey, and the US Capitol Classics/China Open, Aug. 9-10 in National Harbor, Maryland.
Team CJR claimed several first-place awards in weapons, forms and sparring, along with winning a grand championship in musical weapons.
The team consists of Shona Aceto, Jack Berg (team captain), John Blasdell, Mick Demcsak, Alex Garing, Emma Garing, Carly Kim, Chloe Kim, Krish Mallina, Jessi Mallina, Dima Marchenko, Abhinay Nampelly, Rishaan Pradhan, Dhanvanth Sairam, Shonu Sengupta, Tona Sengupta, Autumn Tzitzouris, Esha Venkat, Shreyaa Venkat, Lyra Wait and Coach Christopher Redford.