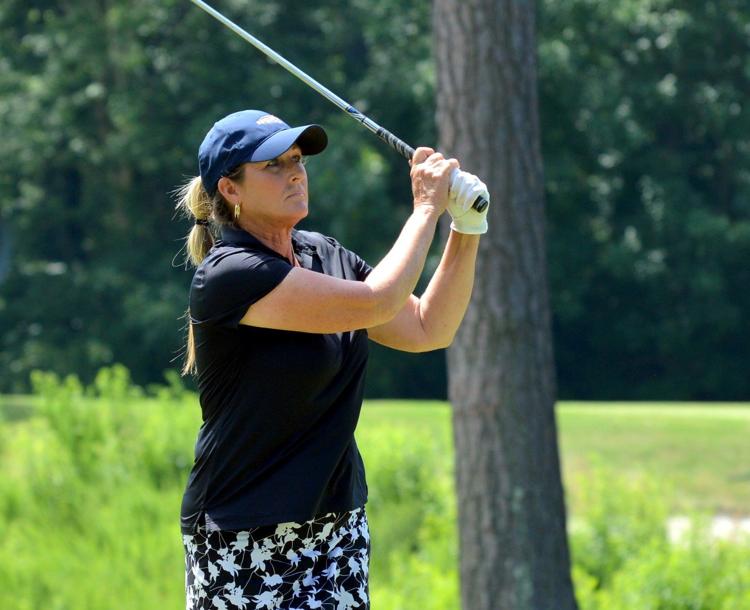 Leesburg resident Allisyn Terry took home the prestigious title at the 22nd Virginia State Golf Association Senior Women's Stroke Play Championship.
Terry, a member of River Creek Club, shot a two-day total of 149 on the par 72 course at Willow Oaks Country Club to finish two shots better than her closest competitor June 19-20 in Richmond.
"It feels great, because all of our top senior ladies are here," Terry said after hoisting the trophy. "It feels really good. It's a state title, so it means something."
A former Arizona Women's Match Play and Massachusetts Amateur champion, Terry credits River Creek professional John Ronis and a renewed focus on golf for her recent success.
"My kids went off to college last year, and this year is the first time that I've had time to really work on my game and focus on me and golf," she said.