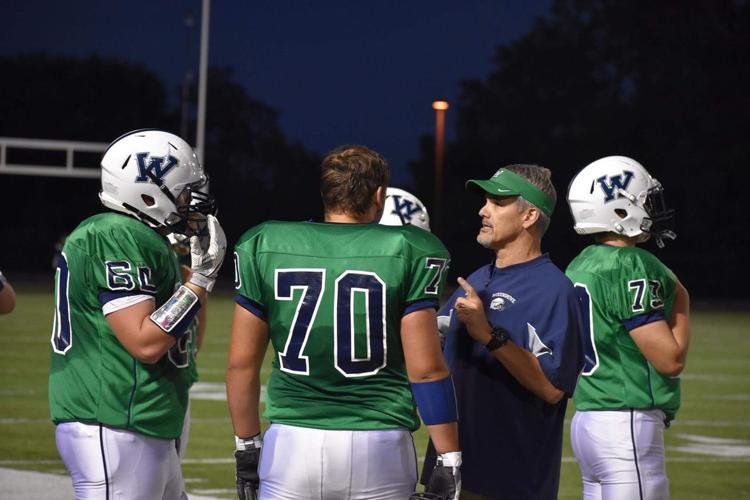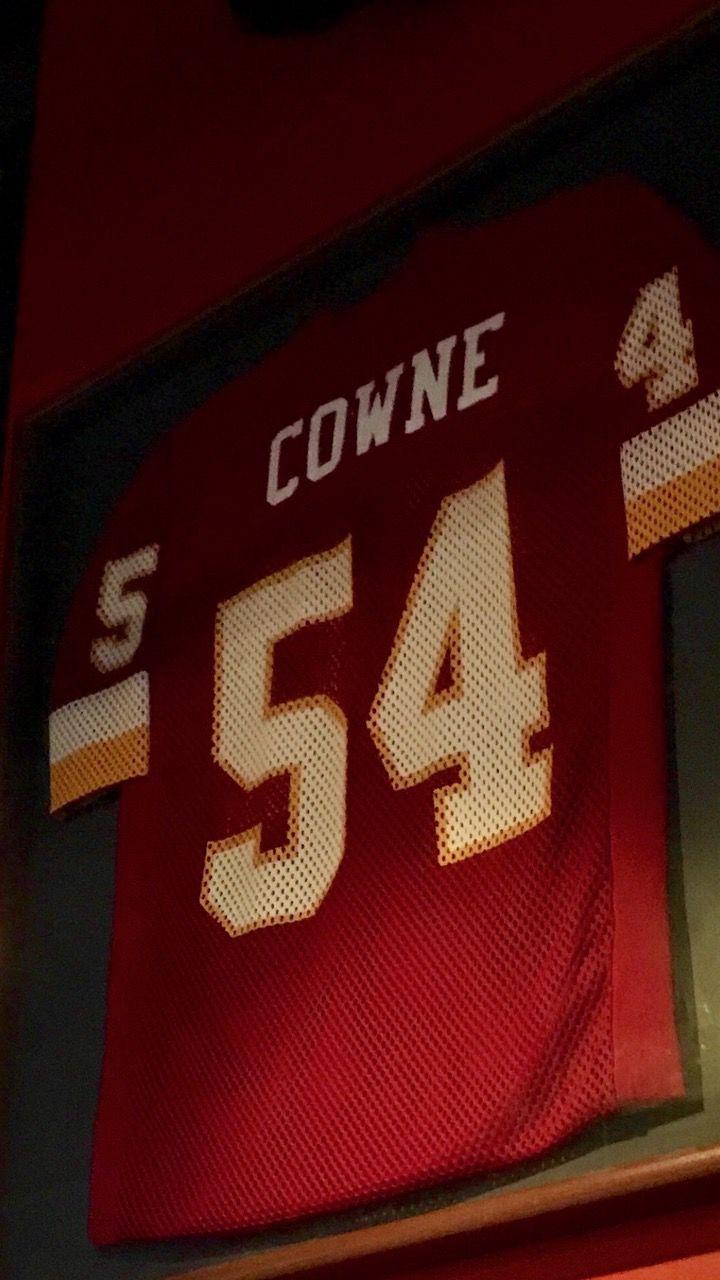 An ad in the newspaper eventually led to John Cowne earning a Super Bowl ring. Cowne, a teacher at C.S. Monroe Technology Center and an offensive line coach for Woodgrove High School, learned March 23 that he would be fitted for a Super Bowl ring for his stint with the 1987 Washington Redskins.
Cowne was one of a team of replacement players who filled in for Washington's striking stars, leading the Redskins to three wins in three weeks - highlighted by a 13-7 road win over the star-studded Cowboys in Dallas, among the most shocking upsets in sports history.
For a man who just happened to land in college football, then emerged with no thought of playing professionally, it was a remarkable sequence of events that wound up putting a ring on Cowne's finger.
"Honestly I wasn't sure whether to believe it or not!" said Cowne of his reaction to the news. "I mean, over the years people have said we should, but I was shocked. Slightly giddy, too."
In the right position
In 1980, Cowne was a football- and baseball-playing senior at Brentsville District High School in Nokesville, intent on playing baseball at the U.S. Naval Academy. He had a buddy who was a freshman at Virginia Tech and gave him a call.
"He saw this ad in the newspaper," Cowne recalled, 38 years afterward. "They're looking for guys who can long-snap. Well, I did that four years in high school. It was really nothing."
The day before graduation, Cowne, an undersized offensive lineman never more than 260 pounds, worked out for a visiting Virginia Tech football coach. The speed of his snaps impressed, and he was soon on his way to Blacksburg as a student and a non-scholarship football player.
"I was the starting long snapper as a freshman and snapped for them for four years," Cowne said.
Upon graduation, Cowne began teaching and coaching football at Manassas Park High School, later relocating to Loudoun Valley High School in Purcellville.
"I loved that school," said Cowne of Loudoun Valley. "It reminded me of Brentsville. If I hadn't played professional football, I might have never left."
While at Loudoun Valley, twice Cowne was called in for workouts with the Redskins, though no job offer forthcame. He went through training camp with the San Diego Chargers, finishing among the final cuts.
When Cowne got back to his apartment from San Diego, he had a message from Redskins general manager Charley Casserly. The NFL players' strike was looming.
"He said, 'Hey, John, we're interested in you. We're going to play these games during the strike. We want to know if you're interested in playing for the Washington Redskins,'" Cowne remembered. "I was like, wow. I met him over at Redskin Park, and the rest, well, everybody knows."
Wearing No. 54, Cowne saw action in the three Redskin games before the regulars came back, all victories.
Washington went on to a 14-4 overall record culminating in a Super Bowl XXII blowout over Denver. Cowne and his replacement teammates were awarded a share of playoff money, but had to wait 30 years for the glitzy hardware.
"I have my feet firmly grounded," Cowne said. "Things fell into place for me. I'll be the first to tell you I was just really lucky."
Cowne is currently busy doing what he's been doing since before he ever pulled on the burgundy and gold. He's teaching and coaching, and he uses his personal history to inform both.
"From that experience I learned a lot, so now I can teach it. But the main thing is," Cowne explained, "you never know. When your opportunity happens, make the most of it. What are you doing now to prepare yourself for something later?"
John Cowne
-Teaches: Resources & Marketing at C.S. Monroe Technology Center
-Coaches: Offensive line at Woodgrove High School
-NFL experience: 1987 (3 games)
-NFL positions: Center, long snapper