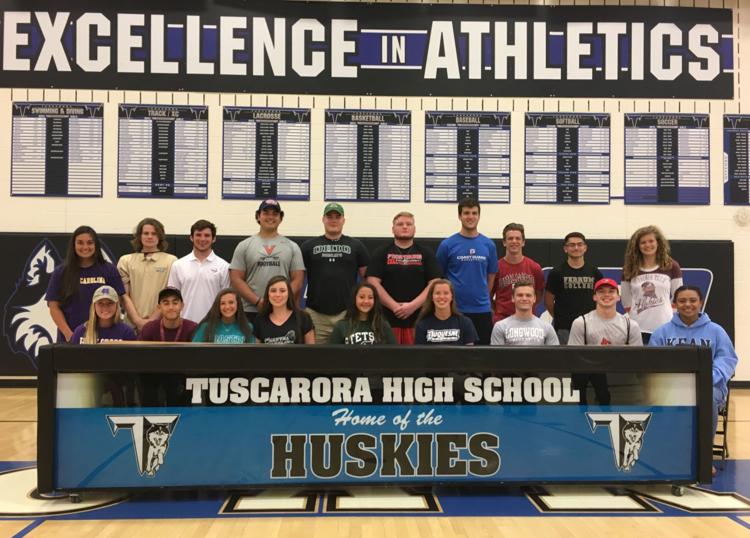 Tuscarora High School's athletic department held a ceremony May 30 for the school's Class of 2019 student-athletes committed to continuing their athletic careers at the next level.
Pictured in front row, from left: Kari Jacobson (Holy Cross, softball), Sammy Fellah (Virginia Tech, cross county/track and field), Bree Puterio (Coastal Carolina, cheer), Ashton Dunnigan (Coastal Carolina, beach volleyball), Lara Bates (Stetson, soccer), Kristina Skulte (Duquesne, soccer), Jeffery Gates (Longwood, soccer), Dawson Orlowski (Louisville, cheer) and Sian Seeger (Kean, volleyball).
Top row: Sophie Wools (East Carolina, softball), Nathan Peach (Ferrum, lacrosse), Brecan Saul (Ithaca, wrestling), Sam Galletta (Virginia, football), Christophe Atkinson (Ohio, football), Will Moore (Frostburg State, football), Brayden Van Leliveld (Coast Guard, basketball), Chandler Tuten (Guilford, basketball), Tysen Gotschi (Ferrum, cross country/track and field) and Ava Hassebrock (Virginia Tech, cross country/track and field).