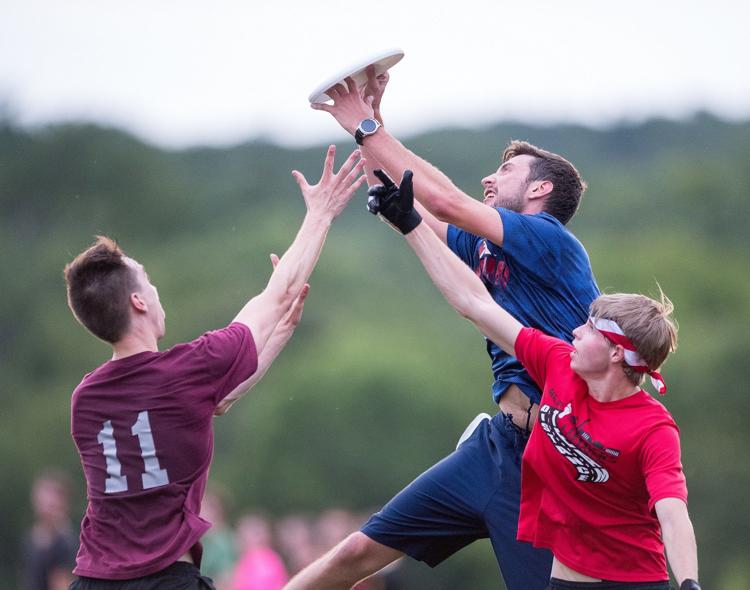 The competitive, fast-paced sport of Ultimate is paving its way to popularity in Loudoun County and beyond. Originally known as ultimate frisbee, Ultimate is played by two teams with a disc on a field with two end zones.
The sport combines the passing and catching skills of football, with the constant movement and endurance of soccer. The rules of Ultimate are simple and self-officiating makes the game unique.
Following a pull, similar to a kickoff in football, the object is to complete a pass to a teammate. After securing a reception, a player is required to stop as quickly as possible. That player then has 10 seconds to pass the disc and can only move their non-pivot foot.
The offense keeps possession unless the disc falls to the ground or the player in possession does not release the disc before a defender has counted out 10 seconds. The goal is to score a point by catching a pass in the opponent's end zone.
"People pick up a frisbee on the beach because it's fun. Ultimate is a fun sport," said Nick Josties, who plays Ultimate at Morven Park in Leesburg. "We get to come here, run around, play this game and have some friendly competition."
Morven Park offers Ultimate leagues for youth and adults. Two summer leagues are currently in session and pick-up games for players of all skill levels are held each Tuesday and Thursday evening.
"Ultimate frisbee is a great sport," said John Regan, Athletic Fields Sports Manager at Morven Park. "We're expanding the sport here and I think it is going to grow tremendously. We welcome everyone to play."
Registration for fall leagues opens later this month. More details at morvenparksports.org.
Photos by Doug Stroud