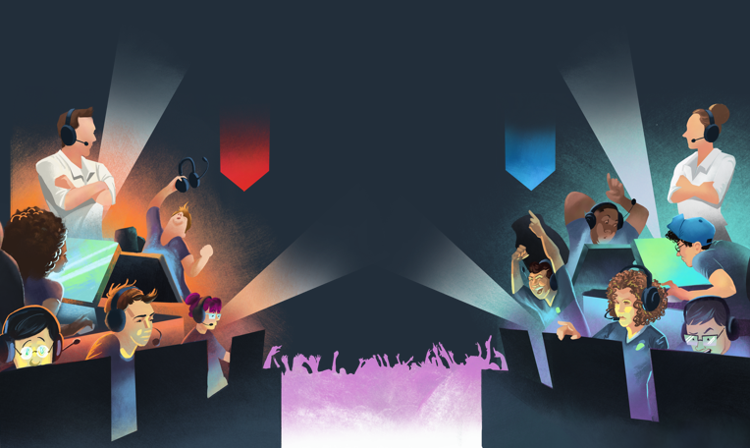 The Virginia High Schoool League Executive Committee has approved a one-year pilot program for esports starting this school year. Esports competitions have grown in recent years and some schools in Virginia are already offering esports as a club activity.
Through the pilot program and with the assistance of PlayVS, the esports platform provider, the VHSL will assess the potential participation of member schools in esports and provide data to the Executive Committee for potential sanctioning of esports as an official activity.
"There has been a lot of ​positive feedback​ from schools and sponsors who are very ​excited about esports," VHSL Executive Director John W. "Billy" Haun, Ed.D. said in a release. "The Virginia High School League is always looking to ​increase opportunities​ for students beyond the traditional activities."
Three game titles will be offered: League of Legends, Rocket League and SMITE. In the pilot year, schools may enter more than one team (comprised of different students) in each game title competition.
Two seasons will be offered. The first season runs from October through January, with dates for the second season to be determined. Cost per student is $64 per game title, per season.
For more information, contact VHSL Assistant Director for Academic Activities Darrell Wilson at dwilson@vhsl.org.