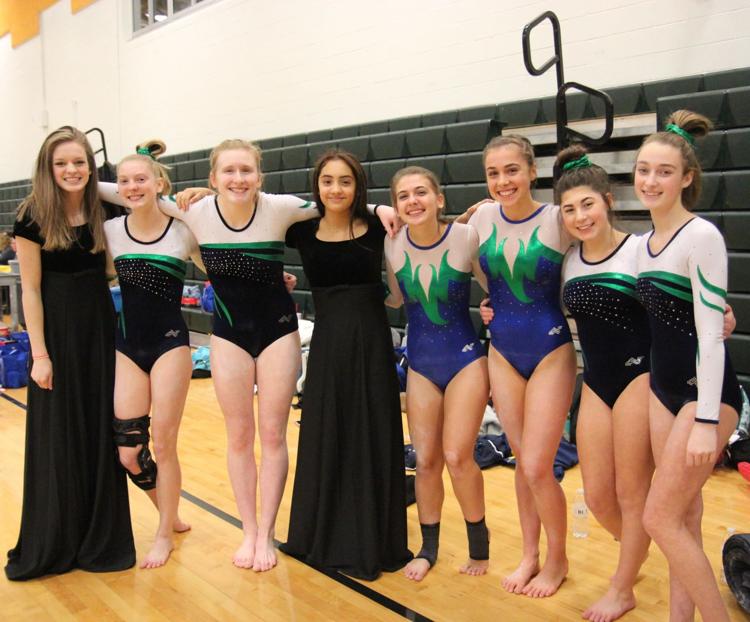 An experienced Woodgrove High School team placed first among five schools Dec. 6 in a varsity gymnastics meet hosted by Loudoun Valley High School in Purcellville.
Senior River Stone paced the Wolverines with a first-place finish in the all-around. Stone placed first on the balance beam, finished second on bars and vault and took third place on the floor exercise.
Woodgrove totaled 133.35 points to edge Riverside (133.025) and Loudoun Valley (132.325) for top team honors. Loudoun County placed fourth as a team and Park View finished fifth.
Senior Erin Ramsey (seventh) and sophomores Meghan Dunster (fifth), Laura McMullen (sixth) and Corynne Rittner (ninth) also produced top 10 all-around finishes for the Wolverines.
Coach Margie Barnes will next guide Woodgrove into competition Dec. 13 at Potomac Falls.