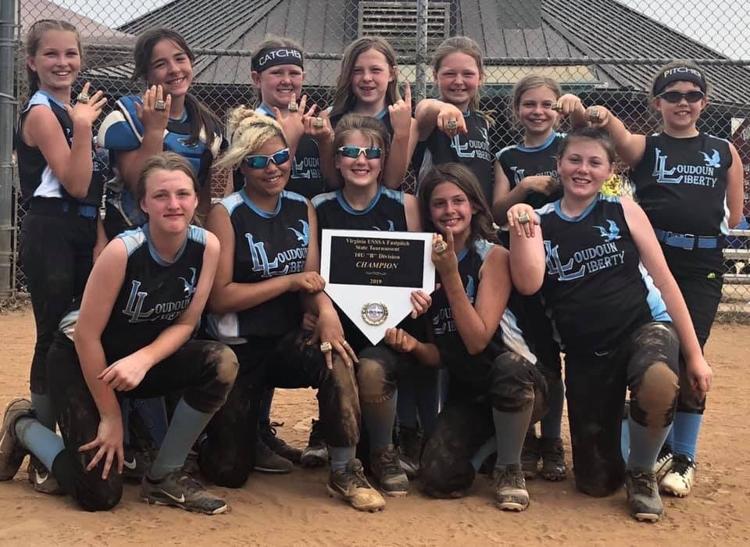 The Loudoun Liberty 10U softball team made plenty of noise during the 2018-2019 season.
In their first season of playing together, the Liberty placed second in three consecutive tournaments before winning the Breast Cancer Awareness USSSA Tournament last fall to move up from the C level to the B level.
At the B level, the Liberty won four straight tournaments in 2019: the USSSA Stingrays Spring Classic, the NSA Outer Banks Classic, the USSSA VA State Championship and the USSSA Queen of Diamonds Tournament.
Chris DeLancey is the head coach of the Loudoun Liberty 10U, with John Davis, Pete Poag, Joe Rinaldi and James Leach serving as assistant coaches.
"We have built a hardworking team of players, coaches and families," DeLancey stated. "Our coaching staff brings to the team a wealth of knowledge, rooted in teaching softball fundamentals that compliment each other well. In addition to making our girls better softball players, we value leadership and teamwork."
The Loudoun Liberty 10U team has been promoted to become the Liberty Black 12U team for the 2019-2020 season.