Teacher placed on administrative leave following physical altercation with student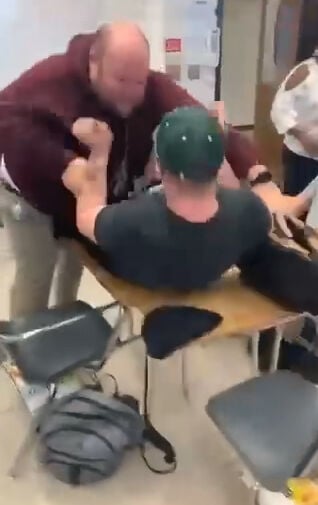 As featured on
A Woodgrove High School teacher who engaged in a physical altercation with a student during class Monday — which was captured on video — has been placed on administrative leave, pending an investigation, according to Sam Shipp, the school's principal.
Thank you for reading!
Please purchase a subscription to read our premium content. If you have a subscription, please log in or sign up for an account on our website to continue.
Thank you for reading!
There are no services available.
Sign up for newsletters that bring Loudoun County to your inbox.
Looking to hire in Loudoun? Reach jobseekers in print and online. Email classifieds@loudountimes.com.